Goldfish classes require coach approval to join. All Little Swimmers start in our Infant/Toddler class. Please ask your Infant/Toddler coach about your little one's readiness for Goldfish!
Little Swimmers helps parents and babies to be comfortable in the water by introducing water safety skills such as: roll over to backfloats, air exchange, "sit-wait-listen" and kicking to the wall. In addition to these safety skills and family bonding time, studies have shown that early introduction to swimming directly translates to school readiness! Children with regular access to swim lessons often test 6 months ahead of their peers.
We offer weekly, 30-minute classes all year-round so that parent and baby can be comfortably cool in the summer and warm in the winter! Each infant or toddler MUST be accompanied by a parent or caregiver in the water. Please remember to properly double-diaper your child before entering our pool!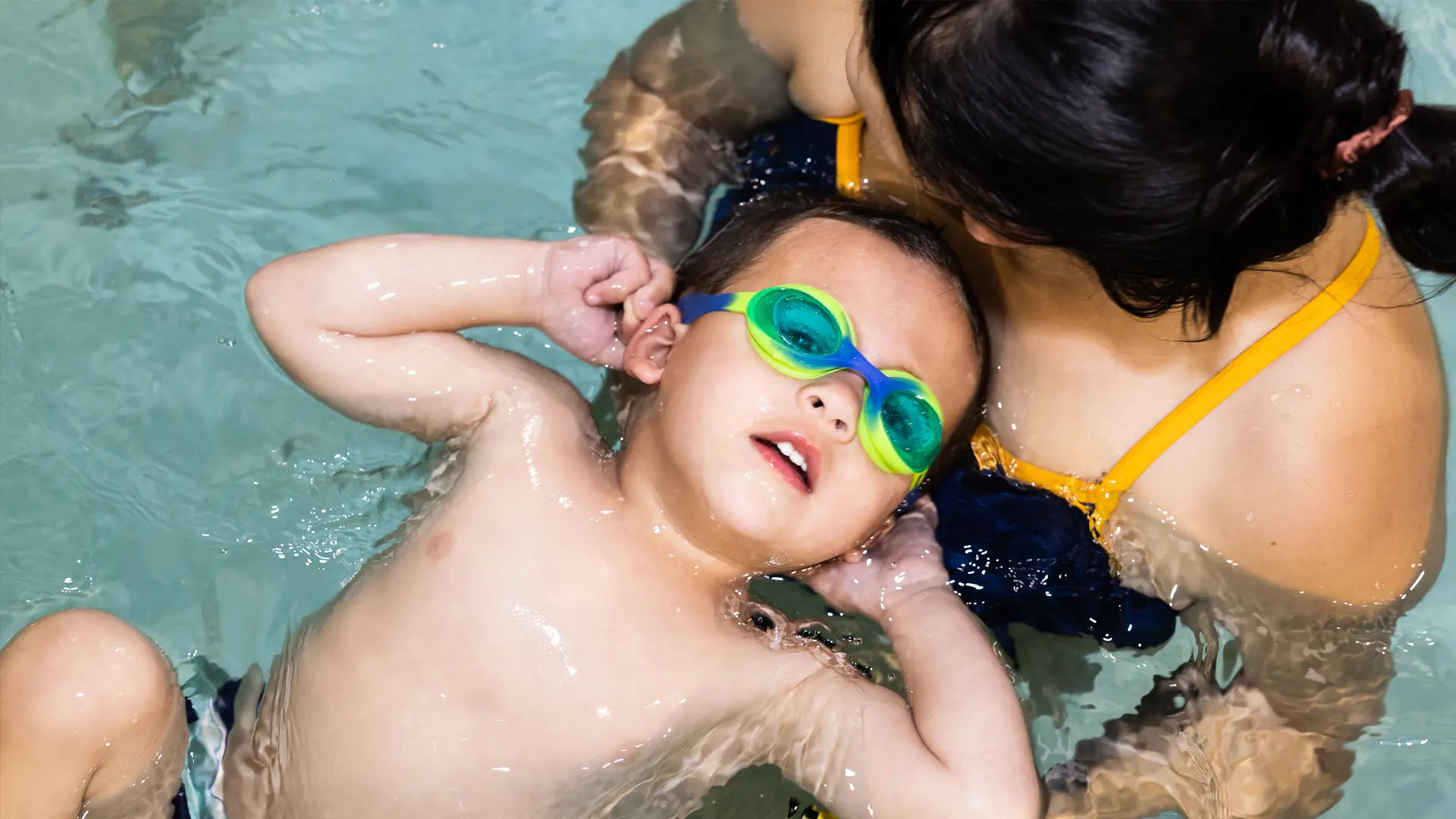 Infant/Toddler
4-36 Months • $124
Instructors will work with the caregivers on basic swim skills with time spent on water safety – back floats, "sit, wait and listen", safe entry and exit from the pool.
As more than a "splash class," instructors will make sure our participants understand the "why" behind our songs and games. Every class is based on a familiar routine with activities and songs designed to teach important swim fundamentals.
Before your first class, review some helpful tips and make sure you've agreed to all family and student policies in your parent portal. These classes have up to 8 babies (plus caregivers).
A double diaper is required for all children under the age of 4. This includes a reusable diaper and a Happy Nappy. All merchandise is available on site.
Goldfish
Advanced/Transitional • $136
The Goldfish class is designed to transition our advanced toddlers into a 3-Year-Old class with a focus on more independent swim skills, such as: floating with minimal or no assistance, pushing off from a wall in a streamline, and kicking back to the wall. Additionally, the instructor will begin to work more directly with the child (with the parent still present in the water).
Must be 2 years old to join. These classes have up to 8 toddlers (plus caregivers).
We know your child may be fully potty trained. Warm water can stimulate digestion, so Goldfish swimmers need to be properly diapered with two layers. This includes a reusable diaper and a Happy Nappy. All merchandise is available on-site.