Davis Parents
Trust

SwimAmerica. Here's Why:​
We encourage year-round attention to swim skills and safety through our weekly class schedules, and child-centered special programs (Sweet Peas).
Our indoor pool, with its warm, inviting water, makes learning to swim comfortable and fun regardless of the weather outside.
Our coaches are highly-trained, mature parents, teachers and students who love children.
We believe that purposeful play inspires success in both our coaches and swimmers.
We provide a clean, safe, and family-friendly facility.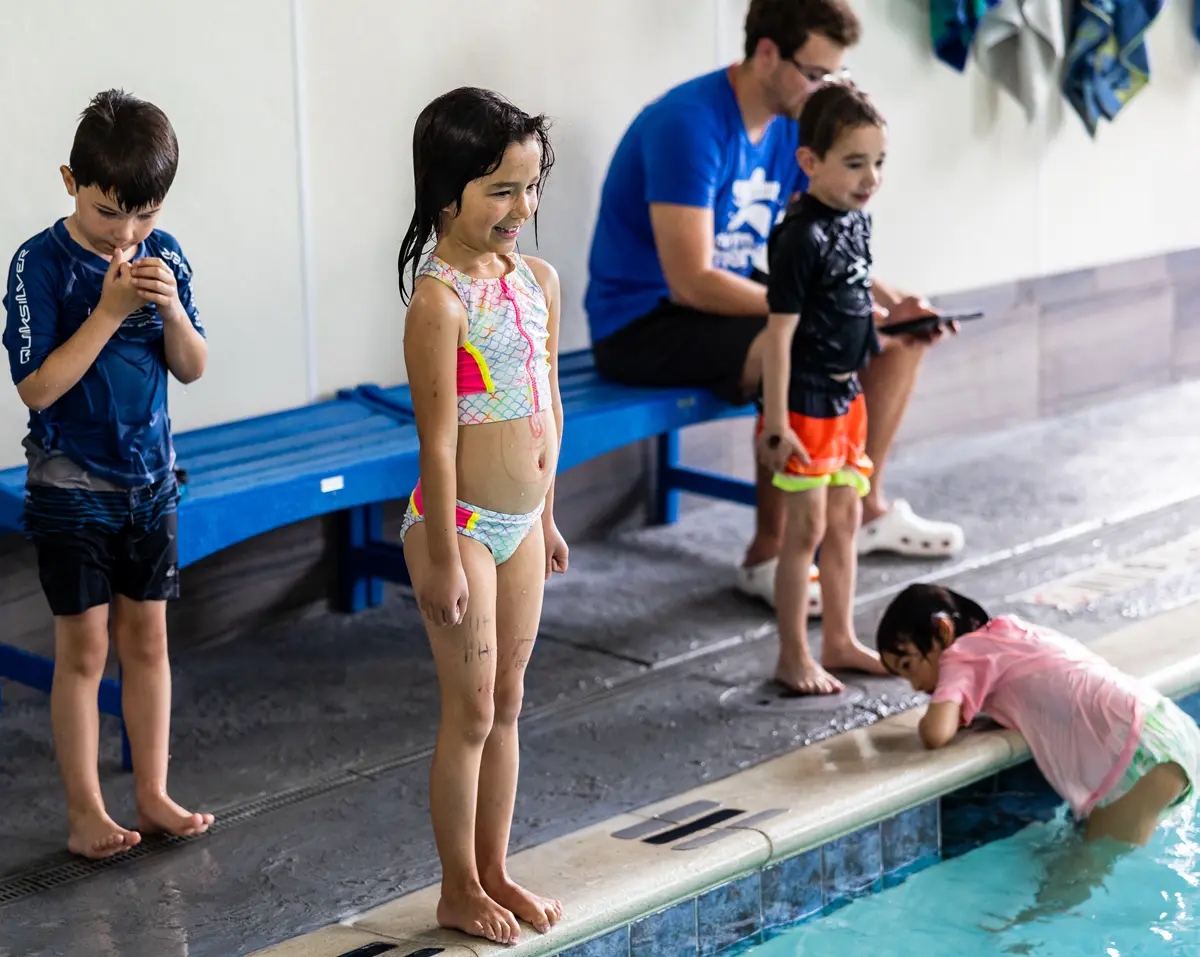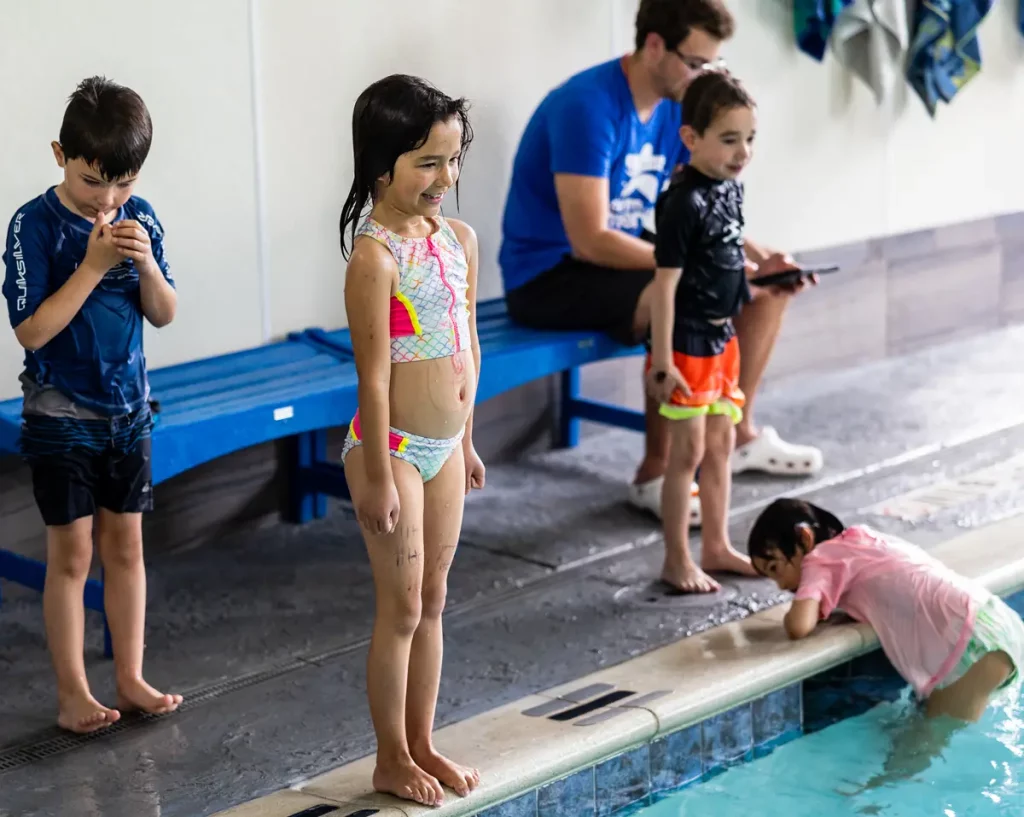 A 50′ X 22′ warm-water, indoor pool makes swimming fun in the hot summer sun and the cold winter weather.
The shallow end is 3 feet deep, and gradually moves to 4.5 feet deep.
Teaching ledges give our little swimmers a place to rest.
Our air is a balmy 85º and the water stays at a comfortably warm 90º.
Our special UV light and filtration systems keeps our water sparkling.
A special climate-controlled viewing area gives parents a comfortable place to watch.
Swimmers can dry off and change in our family changing area.
Our showers are open, but we ask our families to quickly rinse off. No soaps or shampoos are allowed due to a slippery surface.
Interested in our swim lessons?
The Sweet Peas Gymnastics program for children brings both enjoyment and enriching cognitive and developmental experiences in a dynamic learning setting. Accepting children as young as 4 months to as old as 6 years, our classes are filled with lively activities designed to bolster their physical prowess, mental sharpness, and social bonds.
Recognizing the profound significance of early childhood in developmental progress, our Sweet Peas crew knows how to turn gymnastics into a thrilling adventure. Your youngsters will engage in routines that enhance their coordination, equilibrium, strength, and flexibility. But gymnastics is only part of the excitement! We also incorporate appealing elements such as dance, music, and bubble games.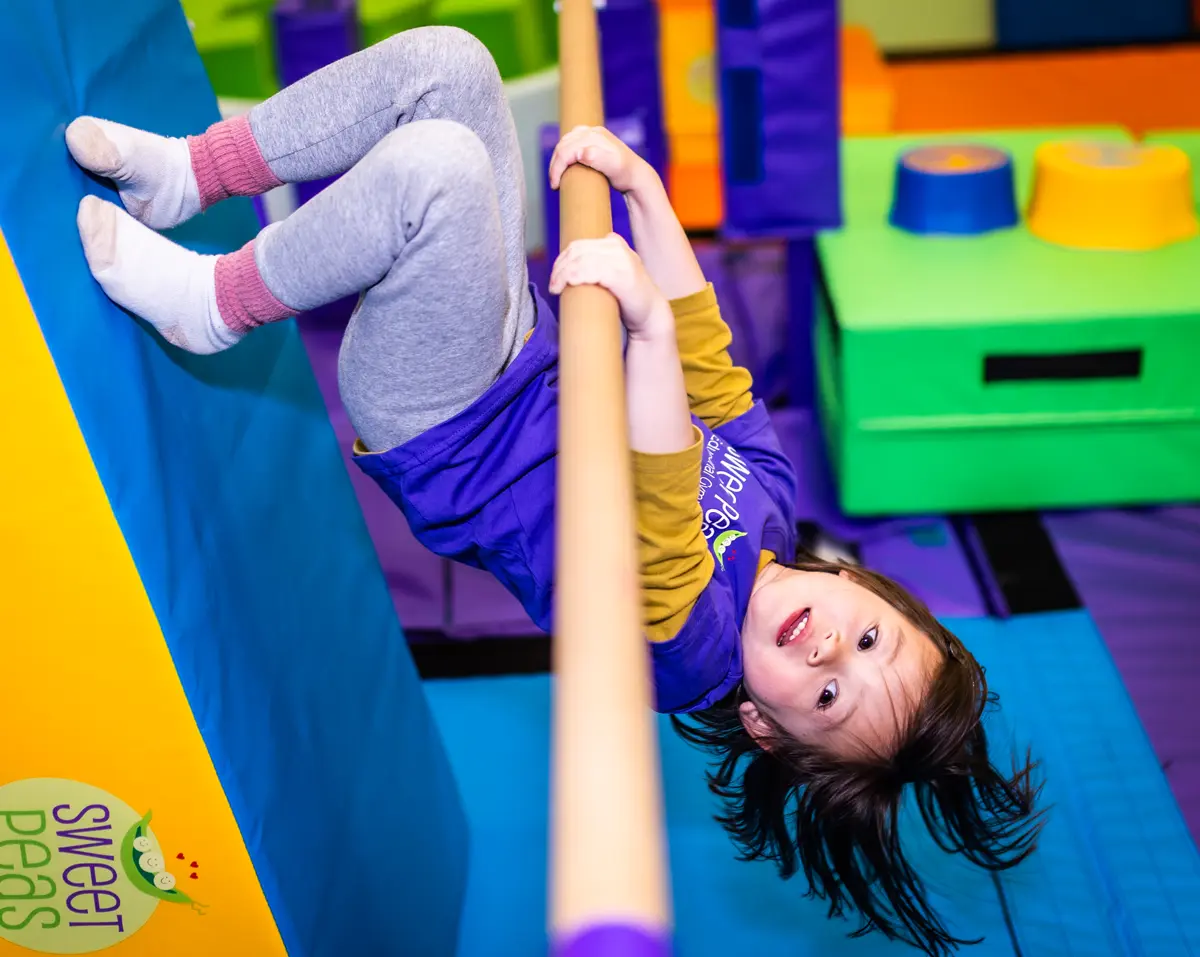 Interested in Sweet Peas Gymnastics?